East Coast Power Volleyball
East Coast Power Volleyball is committed to playing and competing at the highest level, while at the same time creating opportunities for every player to learn and love the game. ECP coaches, who bring extensive experience coaching and playing with club, CYO, high school and college teams, provide a consistent and winning approach to instruction that focuses on athletic fundamentals, technique, discipline, conditioning and teamwork. Our one-of-a-kind training program will prepare our athletes for success at all levels of competition and, for those who want to continue playing after high school, keep them in the spotlight of the college recruiting community.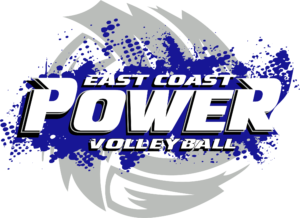 Power Up
At East Coast Power we believe that club volleyball can be a positive experience for all, and that we can create a winning program based on integrity and excellence. We've assembled a strong lineup of the best and most winning coaches in the region who have the coaching experience, high standards and core values to ensure that your daughter or son will end the season as a stronger, more confident player.
ECP's ultimate goal is to help our student-athletes reach their full potential on and off the volleyball court by creating opportunities for them to have fun, develop lasting friendships and grow into confident, capable young women and men. Go Power!